Which Rihanna Song Are You Based on Your Zodiac Sign?
Hang on for a minute...we're trying to find some more stories you might like.

Aries (March 21 – April 20)
Full of adventure and a tad impulsive, Rihanna characterizes your traits in Rude Boy. You're not afraid to venture out and assert yourself, just like Rihanna did. The exhilarating beat and authoritative undertones represent the confidence of an Aries perfectly.
Taurus (April 21 – May 21)
You're "Cheers (Drink to That)"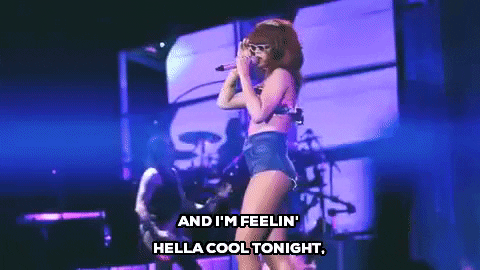 You, along with the other Tauruses, enjoy a good time. Self indulgence is a must: If it's a Friday night, you've likely "got your Ray Bans on and [are] feelin' hella cool," which is why "Cheers (Drink to That)" represents you.
Gemini (May 22 – June 21)
You're "Wild Thoughts (feat. Bryson Tiller)"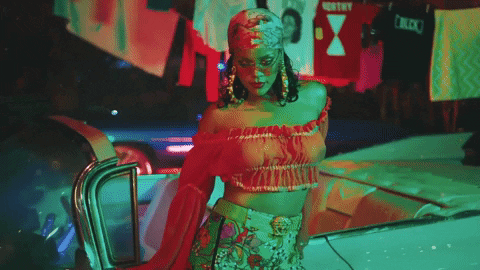 The life of the party and insatiably curious, you've got wild thoughts. In the track, Rihanna portrays the independence that shines through you: You're not afraid to adapt and try new things. "Wild Thoughts" is a summer love, both literally and figuratively: It was a hit over summer 2017, portraying the carefree essence of a summer love. Plus, its guitar riff is downright groovy, just like you.
Cancer (June 22 – July 22)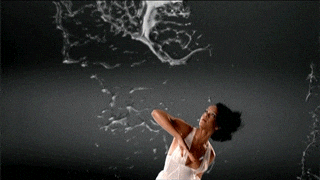 A balance between self-reflection, unity, and affection, "Umbrella" depicts your emotional, yet fun-loving, self. You support others' lives, always offering the metaphorical "umbrella" to your loved ones. You boast RiRi's jubilant and imaginative qualities: After all, "Umbrella" is her excitement towards sharing her future with her love.
Leo (July 23 – August 21)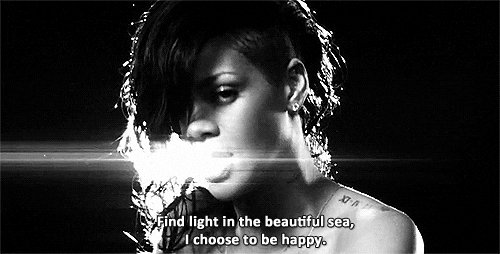 You are literal sunshine, enthusiastic and genuinely pumped for life. You see others for their goodness and greatness, as reflected in the lyrics. However, your pompous and bossy nature also shines through in this hit: Rihanna repeatedly opines to "shine bright like a diamond"—while this is affirming, it is also demanding.
Virgo (August 22 – September 23)
You're "What's My Name (feat. Drake)"
The ruminations of Drake and Rihanna reflect your pragmatism: Their conversation aims to sort through their issues and explain one another's importance to each. Drake and Rihanna, combined, represent you. Each artist is extremely analytical in their feelings, reflecting the Virgo's meticulous mannerisms and worrisome nature.
Libra (September 24 – October 23)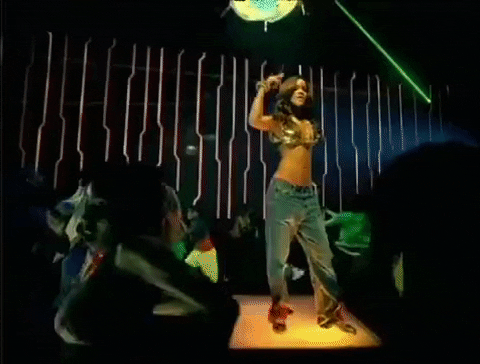 "Pon de Replay" is a classic bop, and its lyrics are as flirty as you are. You are also just as driven as RiRi, and your idealism is what drives your ideas: In the song, Rihanna is dead set on the DJ amping up the music and everyone getting down on the dance floor. She succeeds in her goal, while still having a blast during the process. If you were in her position, you would do the same.
Scorpio (October 24 – November 22) "Shut Up and Drive" is the musical equivalent to slamming on the gas: It's hardcore, plus it's about driving. As a relatively compulsive person, your life travels at full speed, and you're accustomed to that. In the song, Rihanna showcases your empowered self. You're determined to accomplish whatever comes your way, no matter how difficult.
Sagittarius (November 23 – December 22)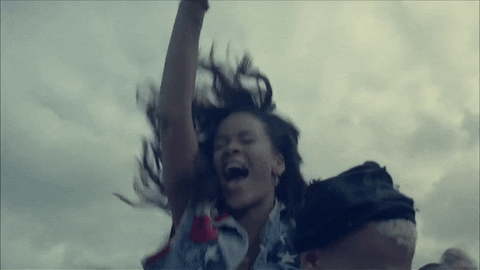 In this smash hit, Rihanna proclaims her newfound love, ecstatic and optimistic in true Sagittarius manner. You and she are restless in your passions, as they drive your unyielding positivity. Detecting the good in people, your profound happiness shines through in "We Found Love." The song is reminiscent of Electronic Dance Music, namely Electro House, which incomparably reflects the charisma of a Sagittarius.
Capricorn (December 23 – January 20) RiRi's ruminations of the mind in distress depict your own: Candid and a bit melancholic, "Disturbia" bluntly highlights the Capricorn's pessimistic nature. Yet, Capricorns balance reality with humor, and RiRi depicts this rather amusingly: Despite the lyrics, the music contrastly is upbeat.
Aquarius (January 21 – February 19)
You're "Consideration (feat. SZA)"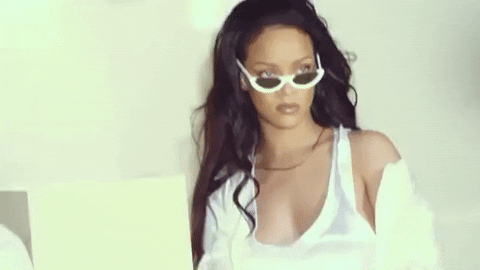 "Consideration (feat. SZA)" is unlike other her other songs in its inventive sound, aligning with the unpredictable nature of an Aquarius. The song portrays your need to get the truth across and go your own way, despite the possible implications.
Pisces (February 20 – March 20)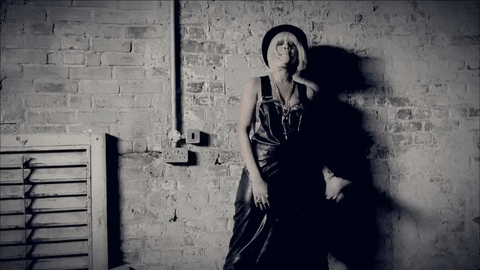 Rihanna follows her intuition in "You Da One," absolutely enthralled and in love. A Pisces's imagination is as vast as RiRi's, which allows you to get caught up in life, falling easily and "falling hard." Your sensitive nature magnifies your emotions, leading to the profession of passion in "You Da One."
About the Contributors
Taylor Rohleen, Editor-in-Chief
Student Body President. Captain of the Swim Team. FJCL Vice President. Dancing Queen.